What Visitors Want to Know
Not surprisingly, location is essential for clients booking a rental at Aix Appartements. But what was surprising to us was the conundrum created by this topic in our recent article: "What guests really want".
On the one hand, there are travellers who want to know everything, where they're going right away - it helps them decide where to book and plan their trip. On the other hand, there are guests, many of whom naturally wish to maintain confidentiality, especially before confirming a booking, and others who want to share all the final details immediately.
Is there a way to convey the details of the location a guest wants without leaving the host feeling overexposed? We think so. Let this list be your guide and everyone wins.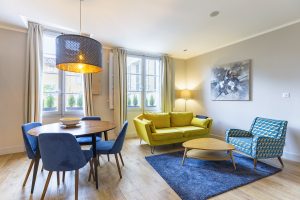 Tips
Aix Appartements sends recommendations early to allow guests to plan their trip.
Aix Appartements proposes its Welcome Book which is an excellent way to compile our recommendations, and it is easy to develop and reuse for future clients.
We recommend things we do and places we like to go. A concierge can provide recommendations based on what they think a tourist might like, but our advice can be more personalized because we live in Aix en Provence.

We have used the above tips and have had comments like these:
"The advice of Aix Appartements on what food to buy at the market and other things to see nearby was accurate and very helpful. We will certainly come back! « 

"I like to travel quite a lot and be quite independent with that, which normally means that I like to understand things myself, but there is no doubt: Aix Appartements has added a great value to my experience. »

"The neighborhood guide that Aix Appartements sent us before our stay was great and we tried some of the recommendations on the list. We were not disappointed! »
As a trip approaches, anxiety increases for clients. Where should I go? How do I get there? How do I get a key to the apartment? How do I plan, what do I do on my trip? Aix Apartments puts the guests of its apartments at ease by giving them all the information they will need, instead of making them wait until the last minute. This immediately establishes a relationship of trust.